NoKeahlian(729818)
Keuntungan runcit 20%-25%
Bonus prestasi 18%
Bonus pimpinan 14%
Bonus jualan kumpulan tertinggi 2%
Bonus eksekutif 3.75%
Tabung intensif kereta RM8888 + 3%
Tabung intensif rumah RM30000 + 2%
Tabung pendidikan anak pengedar
Sijil promosi
Penghargaan pin
Penghargaan dalam CNI News
Seminar Pengedar Cemerlang
Seminar Sambil Melawat
Lawatan Luar Negeri
.Life Enzyme

A. SILA PENUH PERMOHONAN
1. PEMOHON SEMUA PERINGKAT UMUR YG BERMINAT .
2. Setiap pemohon wajib memenuhkan ruangan yang bertanda merah.
3. Permohonan yang tidak lengkap tidak akan diterima.
4. KAMI berhak membatalkan permohonan yang tidak menepati syarat-syarat di atas.
B. MAKLUMAT DIRI PEMOHON
Nama Pemohon:
Email:
Tarikh Lahir:
Alamat:
Barang yg dikehendaki:
Jantina:
LelakiPerempuan
No. Telefon:
C. PERAKUAN PEMOHON
Saya mengaku bahawa butir-butir di atas adalah benar.
sila masukkan no telefon bagi memudahkan kami.




PERHATIAN:
Sekiranya anda mengalami kesulitan ketika menghantar borang pendaftaran, ini adalah disebabkan oleh sesetengah browser yang tidak boleh memproses & menghantarnya. Walau bagaimanapun, anda boleh memohon terus ke e-mail saya (di sisi kiri monitor) dengan disertakan nama, no. kad pengenalan, alamat dan nombor telefon.
Fly across Asia, have the whole world in view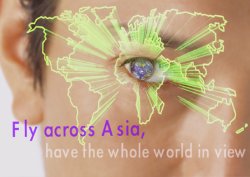 CNI international group is a direct sales company rooted and grown in Asia that marches into internationalmarkets. In the course of continuous progress, CNI hasundergone radical change and has grown steadily over
the years. CNI has ventured into several industries suchas manufacturing, agriculture, trading and propertyinvestment . Today CNI has become an international group with diversified business and diversified markets.At present, our business has already spreaded into many places such as Indonesia, Hong Kong, USA, China,Taiwan and Japan .
GMP Factories


The CNI subsidiary factory in Malaysia has quality manufacturing setups with an excellent integrated system that is designed along the worldwide standards of Good Manufacturing Practice (GMP) .
The RM15 million factory in Shah Alam is comprehensively equipped and operated according tointernational manufacturing standards. It has been recognised as one of the earliest food factories in Malaysia to acquire GMP standards in the food industry. Besides food and beverage items, it alsoproduces an extensive array of personal care and home care products.
Supported by specialised equipment and instruments that provide analytical and microbiological facilities, the Research and Development team continuously develops new products and improved formulas to enhance the Company's market share. When introducing new product ranges, minimal lead-time is ensured for each new product to reach the specific market environment. Securing customer satisfaction is a top priority.